App download
Free Danske Lotto Apps
Download DanskeLotto.com's free app for your iOS or Android device to get the very latest winning numbers for Saturday Lotto, Viking Lotto or Eurojackpot.
Our free iPhone and Android apps both feature:
All the latest results updated within minutes of each draw for Danske Lotto (Saturday Lottery), Vikinglotto (Wednesday), and EuroJackpot
Prize breakdowns and jackpot information
Results checkers for each lottery
Random number generators for each lottery
Archives of past results
Links to buy your tickets online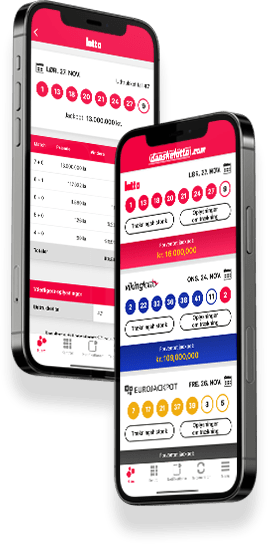 Both our iPhone and Android apps are free to download and once you have installed them you can instantly find out if you have become a lotto winner while you're on the move. As all three lotteries are available to view in this one DanskeLotto.com app, you don't have to worry about having three different apps on your phone as this single great app will provide you with all the results you need.
How To Install on Android Phones
To install the DanskeLotto.com app on Android smartphone just follow these simple instructions:
1. Download
Scan the qr code above to download the app immediately to your phone or click the button to download the app to your computer and then upload it to your phone.
2. Install
Once the app has finished downloading, go into your downloads folder to install the app. Depending on the configuration of your phone it may notify that you can only install apps from the Android Market (and this app is provided direct from our website). If you receive this prompt, touch the 'Settings' button, and tick the option to allow the installation of non-Android Market applications, then touch on the downloaded file again.
3. Confirm
You will be asked to confirm the installation of the app, which requires internet access to communicate with our lottery results server. Simply touch the 'Install' button to accept.